Further to our letter home, below is more information from Miss Hopkins-Weaver re: our Help Your Child Through Their GCSEs Evening.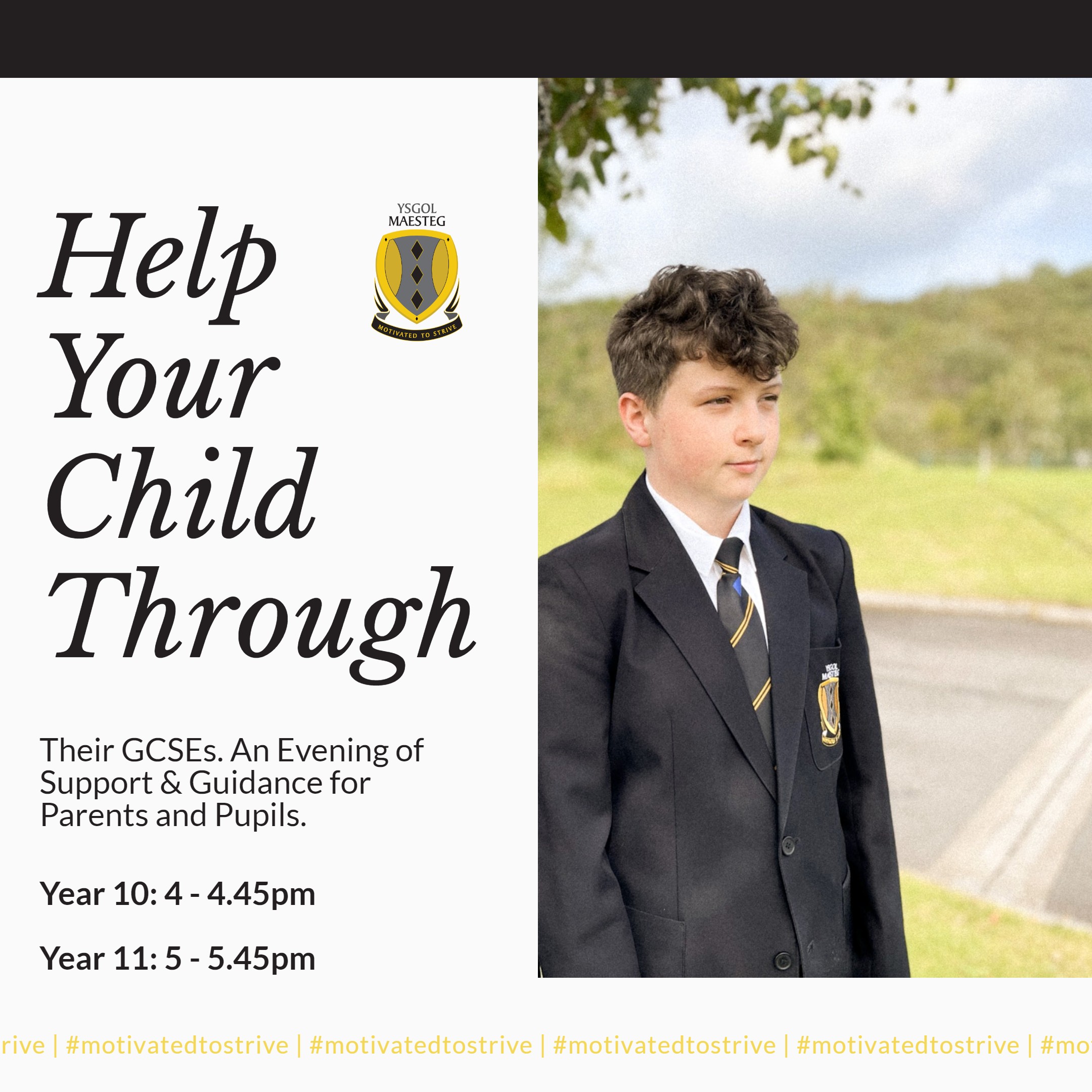 The evening will begin with a short presentation from the Head of Maths, English and Science who will share information about:
1. Examination dates, coursework and oral deadlines;
2. The course content and which elements are being taught / examined when;
3. How to create past paper questions and answers using the WJEC question bank;
4. Useful website and links to support revision;
5. The importance of contacting classroom teachers if you have any queries or require any further information;
6. Some advice on how to support your son / daughter through this tough time.
During the evening you will also receive a full calendar for option subjects as well as for subjects such as statutory Welsh (where all pupils are entered for a GCSE qualification), religious studies, SWEET and the Welsh Baccalaureate certificate.
It is vitally important we share this information with you. I would be grateful if you could ask your child to return the slip below to Mrs Alison Davies (Progress Leader office), drop us a text on 07813 956115, call 01656 815950 (ext 3) or email the school at ADavies@maestegcs.bridgend.sch.uk to confirm your attendance. We would love to see you and your child at the event.
Diolch yn fawr,
Miss Sarah Hopkins-Weaver