Maesteg School is currently on a journey that has and will continue to see improvements as we strive to reach even higher standards. An essential element of moving Maesteg forward is our ethos of high expectations and standards in all aspects of school life. This includes standards of uniform. We believe our uniform should instil in our pupils, a sense of identity, pride and belonging. This is supported by Welsh Government who state, 'School uniform can support positive behaviour and school discipline. It enables pupils from all backgrounds to share a common identity which embraces their particular environments.'

Our School council shares this view and has requested a review of our current uniform. as a result, a consultation will take place between 6th February and 28th February 2017. 
We are proposing 3 different options which you will be able to vote on by taking part in the survey below. The options are:

1) Jumper and tie; no blazer.
2) Black blazer and house tie – Years 7-13.
3) Grey blazer; jumper and house tie – Years 12-13.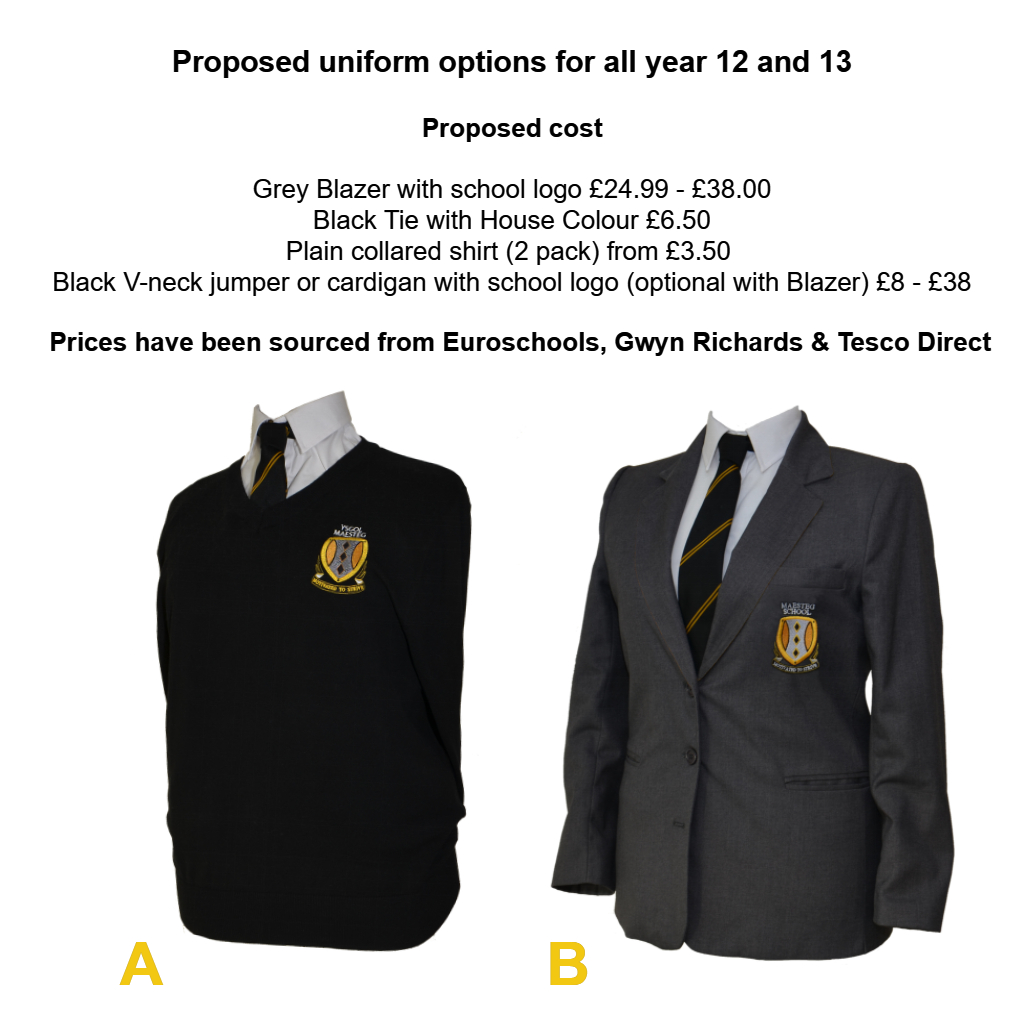 Please click the link below to take the survey. The survey will open on a new page.
School Uniform Survey has now closed. Thank you for your participation.