Christmas is upon us and now is the time to reflect on the last term, enjoy the festivities and look forward to 2021 with hope and anticipation.
A Christmas Message
To wrap up this Autumn/Winter term, we have a few last things to share with you. Firstly, you can now reflect with us on the last few months with our latest newsletter – you can find it by clicking the link here.
Below you will also find our Christmas Celebration – the first ever online Christmas concert for Maesteg School, as well as a fitting 'Thank you' message from pupils to staff. Please enjoy the links and have a safe and very Merry Christmas.
Thank you!
Pupils took time out this Christmas season to thank the staff for all their efforts this year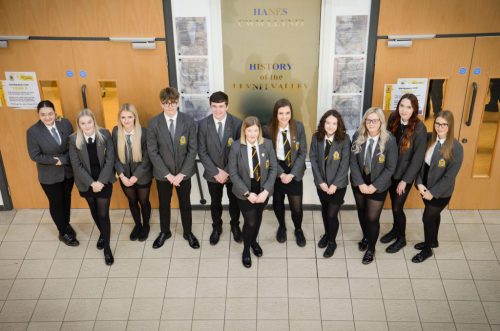 A Christmas Celebration
Maesteg School Music Department bring you their first online concert.
 Due to Covid-19, this year's concert has been pre-recorded in a socially-distanced manner and lovingly put together for you to enjoy in the comfort of your home – Enjoy!